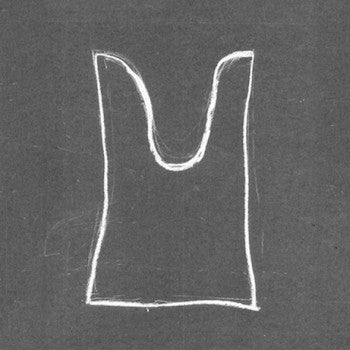 Bella Union
XYLOURIS WHITE - Black Peak LP / CD
Includes download code.
"Xylouris White's first album
Goats
was an almost entirely instrumental affair, comprising for the most part of meditative noodlings on themes that had Xylouris and White outright sparring at some points, and consoling at others with friendly cymbal washes or harp-like lute glissandi. From the get-go
Black Peak
leans on harder rocking vocal songs. The titular opening track has the duo amping up the energy, locking into a tom-heavy beat, and introducing Xylouris' powerful vocals. White adds in a sweltering hi-hat and the pair strive onward with a sort of raw fire never quite hit in the calmer core of
Goats
. 'Black Peak' races to a searing climactic crescendo which should be familiar to anybody who's witnessed a Dirty Three live show, and the fact Xylouris White are making music with what could seem like such sparing instrumentation - nothing but the laouto, drums, and vocals – never crosses the mind. The following track, 'Forging', has a groovy near-sixties feel thanks to White's atypically straight-forward rhythms and some hook-laden riffage from Xylouris, ascending to lightning-strike soloing in the second half.
It's at this point that the album swaps rocking out for sparser, sprawling, raga-esque tunes: 'Hey, Musicians' spends eight minutes simmering in a slow-building mesh of restlessly strummed strings and White's textured shuffling across his drum skins while Xylouris' voice soars with priestly wisdom. His voice drops down a few registers more for the sullen 'Erotokritos (Opening)', which unsurprisingly makes use of renaissance era Greek poetry (Bonnie 'Prince' Billy also miraculously adds a wordless angelic backing vocal). The music somehow brings to mind Montreal's majestic Yiddish folk group Black Ox Orkestar, or perhaps even a smokey oud raga by legendary Egyptian instrumentalist Munir Bashir. These are haunted folk rituals feeling around deep inside the human psyche, grasping for rarely reached zones and nostalgia for submerged inherited memories. The far more emotionally straightforward (yet musically more complex) instrumental 'Short Rhapsody' follows, punctuating the centre of the album with a cleansing shower of scattered notes and drum falls." - Tristan Bath (The Quietus)
---
Share this Product
---
More from this collection