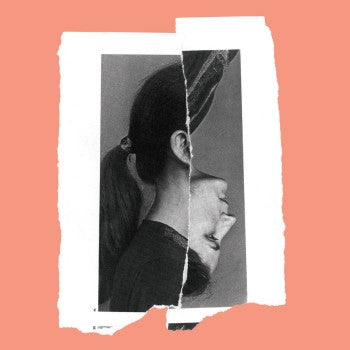 Efficient Space
v/a- SKY GIRL: A SENTIMENTAL JOURNEY THROUGH FOLK POP, DIY NEW WAVE, & ART MUSIC MICRO PRESSES 1961-1991 2LP
Sky Girl is a sentimental journey through folk-pop, new wave and art music micro presses that spans 1961-1991, pieced together by the elite ears of French collectors DJ Sundae and Julien Dechery. From Warfield Spillers' modern soul to Karen Marks' icy Oz-wave, the charming DIY storytelling of Italian-American go-getter Joe Tossini and the proto-Sarah Records dream pop of Gary Davenport, it resonates on a wide spectrum historically, geographically and stylistically, uniting in a singular, longing, almost intangible ambience. Enriched with artwork from Perks and Mini mutant Misha Hollenbach, sleeve notes courtesy of Ivan Smagghe and download code.
#2 in Rough Trade's Compilations of the Year
#3 in Vinyl Factory's 30 Best Reissues of 2016
#3 in Piccadilly Records' Top 20 Compilations of 2016
#7 in FACT's 25 Best Reissues and Retrospectives of 2016
#22 in Phonica's Best of 2016: Compilations
#44 in Boomkat's 100 Favourite Reissues & Archival Releases 2016
"This heartfelt compilation by fledgling Australian label Efficient Space was a true labor of love, a stunning collection of heartbroken songs culled from rare private and vanity pressings spanning 30 years. Despite the wide window of time,
Sky Girl
is masterfully sequenced, with eclecticism working in its favor rather than detracting from its delights. The comp dabbles in everything from stripped-down Marine Girls soundalikes to forlorn '60s Laurel Canyon folk-pop, moving from domestic synthwave experiments to psychedelic bedroom soul, often playing like an expertly curated mixtape made by a dear friend. Every song is seemingly guided by a powerful emotional undercurrent, taking the oft-fetishized private press object and presenting it with a love and respect seldom provided beyond ironic novelty with similar types of reissues.
It's been a long time since a compilation has struck me so profoundly, but this was easily the most wonderful and surprising discovery of the year on a personal level, and to see it earn fairly widespread attention across the underground community was a minor delight. Shining through the gloomy grooves that haunt these four sides of vinyl, one thing continues to resonate: this one put the art in heart." - - FACT (#7 Best Reissues and Retrospectives of 2016)
---
Share this Product
---
More from this collection