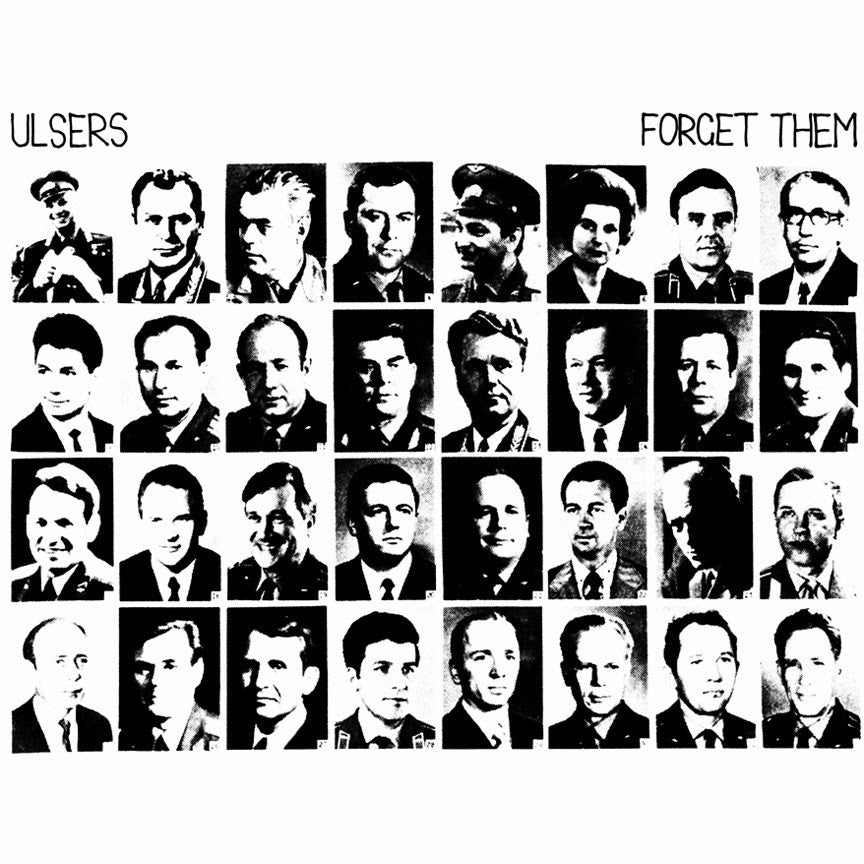 Wallaby Beat
** FLASH SALE ** ULSERS - Forget Them LP
100 on purple vinyl.
A full LP of previously unreleased recordings.

The Ulsers didn't manage an album during their loose existence from 1978-1983, but luckily for us, wherever they went a cassette recorder was never far away. Salvaged from the bottom of dusty drawers and long-forgotten boxes in the garage, those tapes survived just long enough for the Ulsers to personally cull their 10 favourite tunes.

Recorded in various Adelaide living rooms in 1981 and 1982, Forget Them captures the Ulsers in full-band mode, i.e. electric guitar, bass and drums. Don't let the conventional instrumentation fool you, though; there is nothing conventional about the sound which ranges from a sped up, punked-out take on their ode to Julius Sumner Miller to the 10-minute endurance test of Nerve Gas (think Flipper with chromosome damage tackling LA Blues). Forget Them's songs are more developed, the vocals more manic and the sax blurts even more spastic than on the Remember Them EP. The band states definitively that it's "better", and we won't disagree.

Comes with full colour inner sleeve packed with more Ulsers photos than you ever thought possible.


---
Share this Product
---
More from this collection