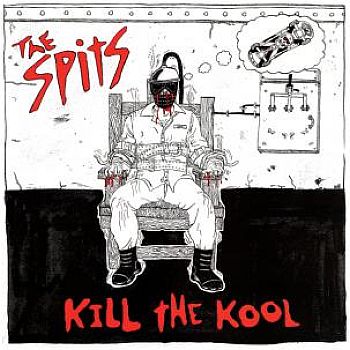 In The Red
SPITS - Kill The Kool 2LP
Highly recommended.

The space-age mutant punk rockers known as The Spits have been at it for more than a decade now and are showing no signs of slowing down. Their demented, out-of-control stage act (which often includes blood and fire) has inspired many a mosh pit and near-riot. The band's five albums (all self-titled) and countless singles are brief blasts of hyperactive aggression with a weirdo, mongoloid electro twist that makes them completely unique. Imagine if some of the creatures from film Mars Attacks got a hold of the first Ramones album, Black Flag's Damaged, skateboards and some musical instruments and decided to start a band, and one would begin to get an idea of where The Spits are coming from.

This collection has been re-mastered, expanded to a double LP with extra material, and housed in a beautiful gatefold sleeve featuring artwork by comic book artist Keenan Keller. The 22 tracks are pulled from singles sides, outtakes and demos, yet Kill the Kool plays like one of the most cohesive Spits releases rather than an odds 'n' sods patchwork.

To anyone who has yet to investigate The Spits, Kill the Kool is a perfect introduction. It encapsulates everything the band does best—from creepy, weirdo synth tracks to full-on Killed By Death punk rockers. To anyone already familiar with the band, you know you need this!


---
Share this Product
---
More from this collection