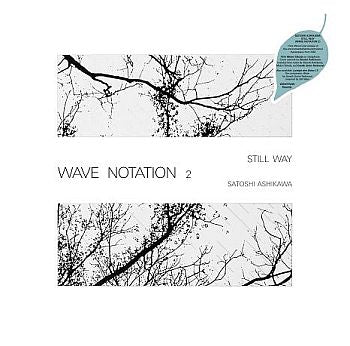 We Release Whatever The Fuck We Want
SATOSHI ASHIKAWA - Still Way (Wave Notation 2) LP
Liner notes by Midori Takada, Satoshi Ashikawa, and Gareth Quinn Redmond. 
Highly recommended. 

Initially released in 1982 as part of the Wave Notation series (which includes Hiroshi Yoshimura's Music For Nine Postcards), Still Way is, without a doubt, a seminal Japanese environmental/ambient/minimalism album, often mentioned alongside Midori Takada's Through The Looking Glass (1983) and Hiroshi Yoshimura's Green (1986) as one of the genre's most important pieces.

"Like the moment of stillness, after the wind passes through the garden, when the rain stops for a brief second..." Notably inspired by Erik Satie's Furniture Music and Brian Eno's ambient work, Satoshi Ashikawa aimed to compose music "intended to be listened to in a casual manner, as a musical landscape or a sound object -- not something that would stimulate listeners but music that should drift like smoke and become part of the environment."

The result is simply phenomenal, subtle minimalism and emotional elegance exquisitely orchestrated by Satoshi Ishikawa and his team consisting of his wife Masami Ashikawa (on flute), Midori Takada (on vibraphone), Yuko Utsumi (on harp), Tomoko Sono (on piano), and Junko Arase (on vibraphone). 


---
Share this Product
---
More from this collection