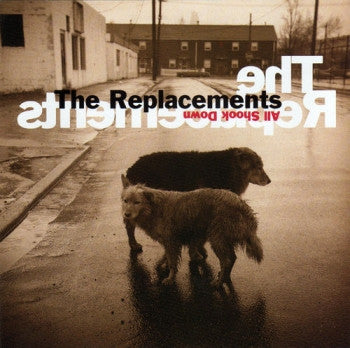 Music On Vinyl
REPLACEMENTS - All Shook Down LP
180 gram audiophile pressing.
Mastered from original analog tapes.

The Replacements last hurrah, or, for all intents and purposes, Paul Westerberg's first solo album. Whatever your take is on this album it's pretty damn good. No really bad songs on the disc, The best three songs are "Nobody", "Sadly Beautiful ", and "When It Began". Closely following those cuts are "One Wink At A Time", "Bent Out Of Shape", and "Someone Take The Wheel". The duet between Paul and Johnette Napolitano from Concrete Blonde called "My Little Problem" is also a great rocker. If you like The 'Mats you'll probably enjoy the album - recommended for all lovers of late 80s alternative rock as well. Paul Westerberg really knows how to write great songs.
---
Share this Product
---
More from this collection