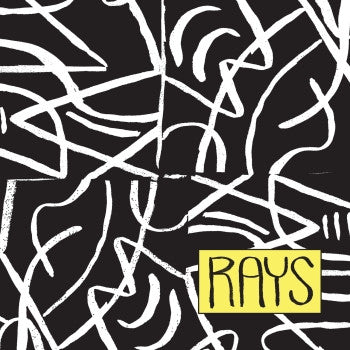 Trouble In Mind
RAYS - s/t LP
Includes d/l code.
Highly recommended.

Bay Area quartet RAYS eponymous debut album has a plethora of influences - from the British C86 movement, all jangly guitars and DIY spirit - to 90s slacker indie.

It's pretty rough and ready, mixed in a way you don't hear too often these days and seemingly on the brink of collapse, like all good indie should be. Lost In A Cage is a snidey thing, where male and female vocals blend, creating a sassy androgyny.

Meanwhile, Dead Man's Curve has Pavement's wry shrug, the laid-back insouciance of making it sound like it's not trying too hard - before collapsing in a nightmarish cacophony. Theatre Of Lunacy's chiming urgency sounds like sirens, really threatening in the context of  some of this album's more charming moodswings. Model Or You could be an updating of Jonathan Richman and the Modern Lovers' Roadrunner with its frantic fretwork.


---
Share this Product
---
More from this collection