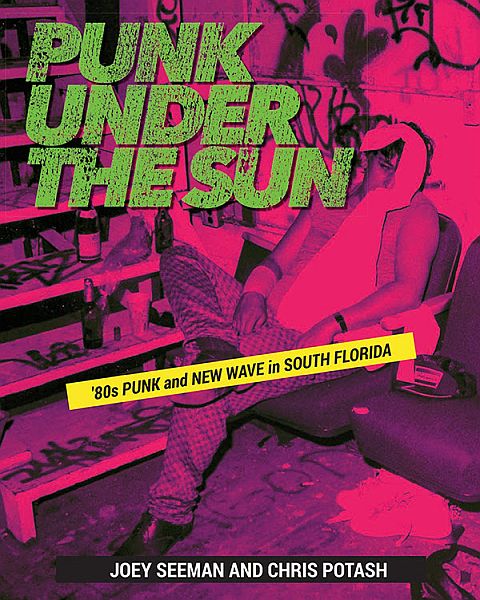 Hozac Books
PUNK UNDER THE SUN: '80s Punk and New Wave in South Florida BOOK
224 pages, 1st edition of 600 copies.
By Joey Seeman and Chris Potash.
The first book to chronicle the alternative music, art, and club scenes of a particularly amazing time and place: the 1980s in South Florida. Comprehensive in its approach, Punk Under the Sun documents the bands, venues, galleries, and scenesters who started and sustained the groundswell of activity that made Miami and nearby beaches a progressive hotspot, setting the stage for South Florida to become the international cultural destination it is today.
There already exist numerous books covering the Los Angeles, New York, San Francisco, D.C., Boston, and even Texas punk scenes. Finally, South Florida is in the spotlight.
"Musicians in the Florida punk rock/New Wave scene of the 1980s, by sheer collective will, relative geographic isolation, or maybe the heat, created a truly unique cultural environment. Doing shows there was like being in a territory distinct from the USA." - Henry Rollins
---
Share this Product
---
More from this collection