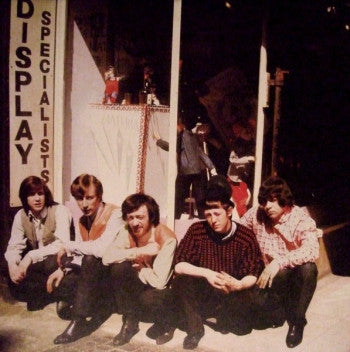 Sundazed
PRETTY THINGS - Singles '64-68 2LP
Double vinyl. Gatefold sleeve.
The Pretty Things never made it to America in the 1960s. While their contemporaries were touring the States, building brand recognition and laying the foundation for longterm careers in the business, the Pretty Things were toiling in clubs and concert halls across Europe, or -- more bizarrely -- attempting to conquer
New
Zealand (they succeeded only in outraging it). Whether through bad judgment, bad timing or simple bad luck that vital mid-60s U.S. tour never happened.
The blinding, sometimes visceral power of the Pretty Things can be heard on their early singles, an incredible four-year run that saw them evolving from raw-edged R&B rave-ups ("Rosalyn," "Don't Bring Me Down"), through hard riffing Mod-flavored rock ("
Midnight
to Six Man," "Come See Me"), melodic pop experiments ("Children," "My Time"), sometimes bending against their will to commercial pressures: ("Progress"), to daring psychedelic pioneers ("Defecting Grey," "Talkin' About the Good Times"). Few groups mastered so many genres so convincingly, nor with as much passion, conviction and bold creativity. They were, are, and continue to be the best.
This combines their first ultra-classic singles in original mono.
---
Share this Product
---
More from this collection