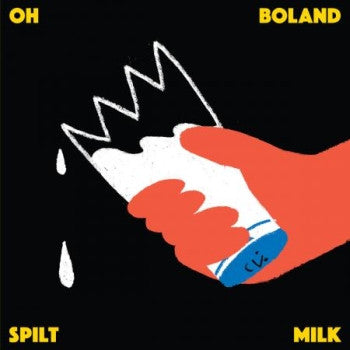 Volar
OH BOLAND - Spilt Milk LP
Highly recommended by Strangeworld.

Coming from the sleepy municipality of Tuam, Ireland, Oh Boland are disturbing the neighbors with their raucous, affable form of poppy garage-punk. This is their first piece of vinyl, and it's a nice summation of a lot of what's good about melodic punk in the late 2010s. Think Eddy Current's catchy harmlessness, The Marked Men's slick upcycling of the Good Vibrations Records catalog, and Ty Segall's breezy riffs and fuzzed vocals.

Most of the tracks were written in the town of Tuam while Murphy worked slow day shifts in a bar populated by agrarian tragedies, gambling addicts and mislaid bachelors. Boredom-fueled pop melodies driven by a love of girl group, country music and '70s power pop, enshrouded in the drunken slop of the Irish barroom rock n roll band and the unbridled motion of punk rock.


---
Share this Product
---
More from this collection