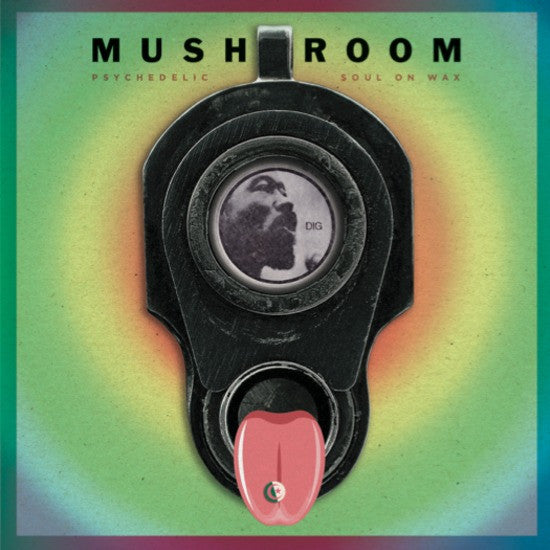 Little Mafia
MUSHROOM - Psychedelic Soul on Wax LP
For nearly 20 years, Mushroom (from the San Francisco Bay Area) has produced their own brand of mostly instrumental 1970's inspired psychedelic grooves – as well as collaborated (on stage and/or in the studio) with the likes of Krautrock legends Faust, Soft Machine's Kevin Ayers, Daevid Allen of Gong, and Bundy K. Brown of Tortoise.
Psychedelic Soul On Wax (Eldridge Cleaver vs. Timothy Leary) is eighteen minutes and fifty-four seconds on Side A that blends a non-stop Krautrock groove with a 1971 speech by Eldridge Cleaver announcing his 'house arrest' of Tim Leary in Africa!
Side B are 3 somewhat shorter pieces, including a deranged take on the HAIR rock-opera classic "Let The Sun Shine In" featuring Ralph Carney of Tin Huey & the Tom Waits Band on horns plus two more lengthy workouts featuring the mellotron sounds of Matt Cunitz from Brightblack Morning Light & His Golden Messenger – weird, wicked, psychedelic instrumental music.
---
Share this Product
---
More from this collection