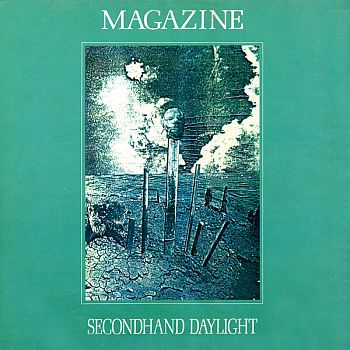 Music On Vinyl
MAGAZINE - Secondhand Daylight LP
180 gram vinyl housed in gatefold sleeve. 

Nine songs of twisted, bleak, funny, weird, disturbing and exciting music that are far, far more ambitious, near-epic in scale than anything Magazine had attempted before: three pieces here; "Feed the Enemy", "Cut-Out Shapes" and "Back to Nature" take the grandeur of the last album's "Parade" to the logical limit and succeed incredibly. 

Howard Devoto (of Wire) builds on his role as tortured, sniping, harsh poet to staggering extremes here, while the band, including ace new drummer John Doyle, are a stunning combination of energy and rhythm. The band were taking post-punk as far away from the origins of punk as possible, even (whisper it), embracing some prog-rock tendencies as they moved on; think about it, extended intros, complex playing, an unashamed love of the keyboard...yet, Devoto's lyrics are as far from prog as possible, bringing it all back down to Earth with unparalleled regret and bitter cynicism.


---
Share this Product
---
More from this collection