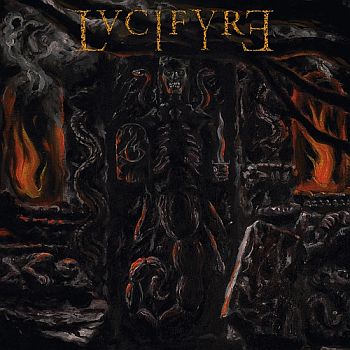 Dark Descent
LVCIFYRE - Sacrament 12"
After the leveling aural decimation of 2014's Svn Eater, the UK's Lvcifyre have re-emerged with Sacrament, a twenty-three minute extended-play offering of cacophonous and wretched death metal savagery. Where relentless and violent death metal riffing meets chaotic and claustrophobic atmosphere, this is a delve into the corner of death metal fringe that many fear to explore. 

Features a faithful and blistering cover of Kat's (Poland) "Morderca" in addition to four original tracks. Vinyl version is a single-sided 12-inch with an etched b-side featuring art from Timo Ketola. 


---
Share this Product
---
More from this collection