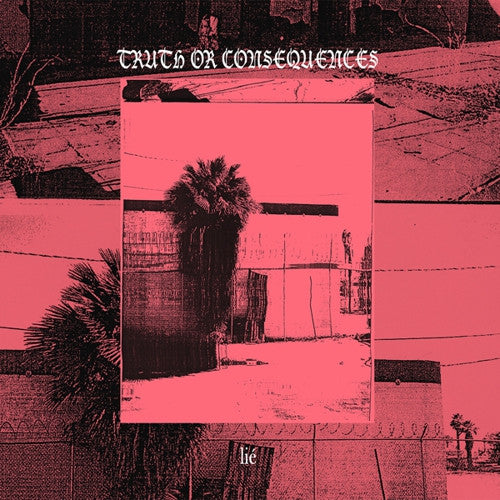 Monofonus Press
LIE - Truth Or Consequences LP
Includes download code. 
Highly recommended by Strangeworld. 
Lié is a three-piece post punk band from Vancouver, BC made up of Brittany West, Ashlee Luk and Kati J. The band has been playing together since 2012 and has released two EPs, a debut full length Consent in 2015, and now their second full length on Monofonus Press. The band has derived influence both from early post punk and noise bands, as well as from Vancouver itself and its unique Emergency Room era sound. In addition, the members of Lié channel influence from the diverse array of other projects that they contribute to, including West's dark wave project Koban, Kati's thrash punk band SBDC and Luk's electronic project Minimal Violence. Lié's debut LP Consent embraced the dark nature of the band, sonically, visually and contextually. It was as much hailed for its politically charged commentary on rape culture and for opening a platform for discourse on the topics surrounding the album as for the frantic nature of the music itself, which balanced the manic bass lines and rapid-fire drumming with Wipers-esque guitar riffs and deadpan vocals. On Truth or Consequences, the band was seeking to push beyond the political content of Consent and delve deeper into the personal, concentrating on the dichotomy persisting between the destructive and fragile elements of the ego. Musically the band experimented with new sounds and tempo changes and pulled from a vast array of influences and tried to capture the raw elements of their live performances, immersing themselves in a five day recording experiences with Jordan Koop on Gabriola Island.
---
Share this Product
---
More from this collection