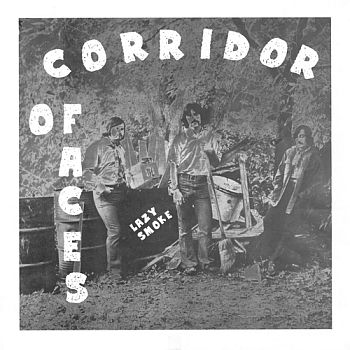 Jackpot
LAZY SMOKE - Corridor of Faces LP (colour vinyl)
Limted to 500 colour vinyl copies. 
Remastered from 1968 master tapes and includes rare photos and band history. 
Highly recommended. 

Top 20 lost psych albums of all time - NME. 
Ultra-rare late 60s psychedelic private press LP from Massachusetts. 

In a genre built on obscured and unsung genius, Corridor Of Faces transcends and stands out as a true psych masterpiece. Rising above any number of recently unearthed late-'60s anglo-pop platters, the sole offering from small town Massachusetts phenomenon LAZY SMOKE is a cohesive, solid, classic album in every sense. Ten songs that weave into one-another, painting some beautifully drifty sonic picture as they go. The first remarkable trait of Lazy Smoke's sound is the lead vocals' uncanny similarity to John Lennon. If that likeness was the whole story, we would have a Beatles sound-alike on our hands, and that would be that. Upon digging just a little deeper below the surface, we instead find a darker tone and a patient, eerie and almost shut-in feeling resonating through the songs. While bands like The Beatles and The Left Banke were singing about love, lament and hallucinated travel experiences, the songs on Corridor of Faces get sincerely dark right away. Even the seemingly-light teenage love-themed "Sarah Saturday" shares an undercurrent of on-the-edge uncertainty and dread. It's this undercurrent that calls to mind comparisons to Forever Changes-era Love and the more damaged end of the pop spectrum. 


---
Share this Product
---
More from this collection