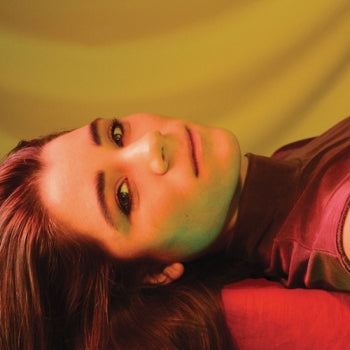 Ba Da Bing!
LADY LAMB - Even In The Tremor LP
Even in the Tremor marks Aly Spaltro aka Lady Lamb's latest full-length album following 2015's After and it's a remarkable achievement because, among other things, it's the first time in her career that Spaltro is singing explicitly about herself. "I've never let myself be this exposed before," she says, "but this whole album is about facing who you are and fighting your way toward self-acceptance." Between confessing a tantrum in a batting cage ("Little Flaws"), telling the story of her parent's kiddie-pool baptism ("Young Disciple") and singing openly about untangling her girlfriend's wet hair ("Deep Love"), this album is deeply rooted in the people and places, extraordinary and mundane, that have shaped Spaltro into the self-determining artist she is today.

It took Spaltro almost a year to find the right co-producer. She initially attempted to make the record with an esteemed producer as she'd been advised but after being told that her arrangements needed rewriting by various veterans in the industry, Spaltro bravely changed direction and found a champion of her vision in Erin Tonkon, a less established producer whose six years working with Tony Visconti and later, David Bowie on his Grammy-winning Blackstar, made her more than qualified for the role.

Benjamin Lazar Davis (Cuddle Magic, Kimbra, Okkervil River) played bass and piano and synthesizer. Jeremy Gustin (David Byrne, Albert Hammond Jr., Rubble Bucket) played drums. The group recorded at Figure 8 Studios in Brooklyn, New York. "It's taken me years to get here," she says, "but I'm sort of done with hiding myself. I want to be as honest as I can because that's why people turn to art. Anybody can tell the difference between bullshit and real vulnerability." This commitment to creating only what is necessary and urgently felt is the key to appreciating Spaltro's fearless songwriting, as emotional as it is philosophical. Even in the Tremor signifies the arrival of her most sonically soaring and brutally honest album to date.


---
Share this Product
---
More from this collection