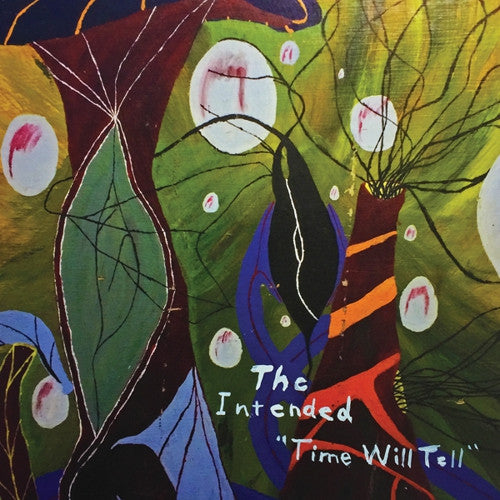 In The Red
INTENDED, The - Time Will Tell LP
Includes download code.

The Intended formed years ago in a procrastinator's three-subject notebook during chemistry class. Four longtime friends began passing the time playing music together—Kevin Boyer, Larry Williams and Heath Heemsbergen were playing in Tyvek; Glen Morren and Heath Moerland made sounds in Detroit freakout ensemble Odd Clouds, and after many jams, a band existed. Trying out song ideas, working on a '60s cover, expanding on sketches—a few local gigs and a few years pass. The zero-pressure nature of how The Intended began shows up in how the group progressed: a single materialized and the band's vibe was caught perfectly on four track by Chris Durham in his basement practice space. More four track sessions ensued until a bag of unlabelled cassettes made its way to the studio to be transformed into the debut album: Time Will Tell.

Held together by a raw fidelity (those tape warbles and wonky pitch changes aren't plug ins), the songs twist through diversions such as the ebullient blasting of "The Ineffable," the juvenile classroom anxieties of "Dirty Secret," and the spoken revelations of "Beast and the Priest." Straying from Tyvek's punk tendencies, mellow '60s rockers "Don't Wait Too Long" and the title track hit a jangling nerve. Time Will Tell shines a spotlight on the blemishes of youth, somehow embraced with a fearless yet awkward glance.


---
Share this Product
---
More from this collection