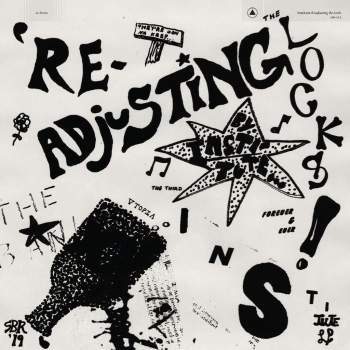 Sacred Bones
INSTITUTE - Readjusting The Locks LP (colour vinyl)
Includes d/l code.
Limited Clear and Bourbon marble vinyl. 
Insert with lyrics.

The first album by the band since half of them upped sticks and moved from Austin to New York. It doesn't seem to have held them back. They met up in Brooklyn in late 2018 and recorded an album of crisply produced scuzz rock, with the spirit of '77 inhabiting their thoughts and therefore the sounds they produced.

Readjusting the Locks is the first Institute album written across the country, with half the band relocating from Texas to NYC. The band has seamlessly incorporated more '77 rock n' roll into their sound, some songs feeling like they could've been a Stiff Records single. This sound is emphasized by Ben Greenberg's (Uniform) expert production - crisp but still blown out and dirty. Lyrically, Readjusting the Locks moves away from the traditionally personal words of frontman Moses Brown. Rather than attacking the internal workings of his brain or its socialization, as on previous records, this album attempts to address the societal atmosphere in which his agita exists.

Blaming Neoliberalism and the irresponsible notions of utopia fostered under it, Brown argues that in recent decades the Western world's assumption that humanity would continue to prosper into the future has, on the contrary, created a disastrous political vacuum. Without a true plan for a sustainable future those in power will continue to offer humanity new policies, technologies, and politicians that promise change but are only capable of ''readjusting the locks'' on our incomprehensible existential predicament.


---
Share this Product
---
More from this collection