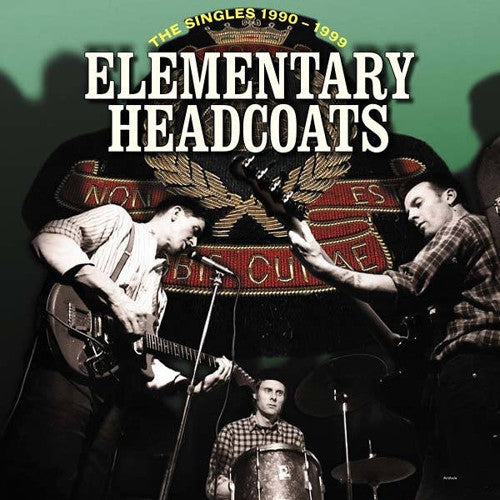 Damaged Goods
HEADCOATS, THEE - Elementary: Thee Singles 1990-1999 3LP
Triple LP. Gatefold sleeve.

A retrospective compilation of singles released on a multitude of different labels throughout the '90s. A fitting tribute to one of the greatest bands ever; highlights include "(We Hate The Fuckin') NME," "My Dear Watson," and "Every Bit of Me." THEE HEADCOATS were mainly BILLY CHILDISH (guitar, vocals), BRUCE BRAND (drums), and JOHNNY JOHNSON (bass). They formed in 1989 after Billy Childish's previous band, THEE MIGHTY CAESARS, gave up the ghost. By 1992 they had already released something like six albums and 15 singles, one of which was DAMGOOD 1, a split single with Thee Headcoatees.

There is some variability in quality, though there is never any gawd awful moments.  And, though the songs do fall within garage punk vain, but there is a variety in approaches...blues punk, frat rock, vintage rock novelty (think halloween rock tunes), lo-fi and tinges of psychedelia are all presented in one fashion or another.

So, there you are...a wonderful introduction to this Billy Childish project in all of it abundant glory.


---
Share this Product
---
More from this collection