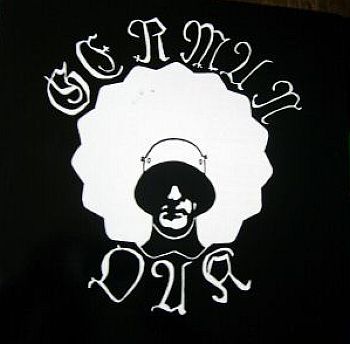 Now-Again
GERMAN OAK - Down In The Bunker 2LP
Highly recommended.

The definitive reissue of a lauded and misunderstood Krautrock album, German Oak's Down in the Bunker. The release has been fetishized and demonized, lauded and misunderstood for nearly four decades.

German Oak is highly underrated as far as krautrock and heavy psych albums go. It's not as experimental as something like Tago Mago, but it's still a thrilling listening experience in its own right. It's essentially a reflection on the darkness and chaos of the Second World War, as imagined by these West German kids who lived a generation removed from what went down. This manifests as moody industrial sounds that give way to dark, psychedelic jamming. Beyond capturing how tense and apocalyptic the conflict must have felt to the people who lived through it, the album's guitar riffs are wonderfully groovy. Even without lyrics, the tone of each song lives up to its title. "Down in the Bunker" makes you feel like you're in a smoky, subterranean bomb shelter, whereas the driving chords of "Raid Over Dusseldorf" sound like they should be playing aboard a B-24 as it carries out the titular bombing mission. As a heavy psych outfit, German Oak stands shoulder to shoulder with legends like Flower Travellin' Band. They haven't received the attention they deserve.

In this definitive reissue of the album, the German Oak trio - together again after 30 years apart - have approved the remastering of their 70s music; finally tell the story behind the creation of their dark, brooding album - and the occult-obsessed record collector behind the original album's release and its myth - and they share previously unreleased music and photos. 

This two LP set presents the album as it was initially released, and a second
disc of other songs by the band, both rare and previously unreleased. 


---
Share this Product
---
More from this collection