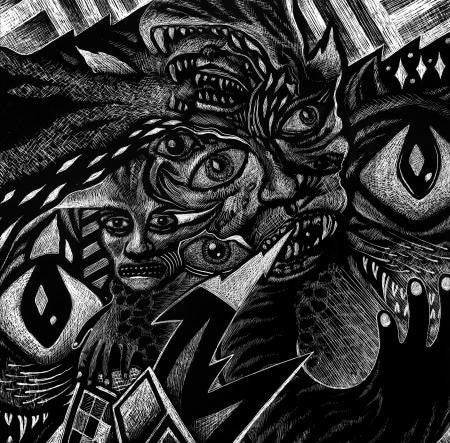 X!
FRUSTRATIONS - Transmission From The Ether LP
Includes download code.

Detroit's FRUSTRATIONS evoke the sonic mood of a psychedelic fever dream permeated with the urgent unease of modern life. Careful time was spent honing these tracks at practice and in the studio to create an album with depth that holds up to multiple listens - without sacrificing any of the anxious energy that propels it all. The new album presents a fully fleshed out amalgam of weird punk noisy strain akin to the sonically varied noise rock of Unwound, off-kilter structures of Pere Ubu, and fuzzed out riffs of Mudhoney but all with an acid-fried Detroit vibe. Or, as a fan once put it, "something like Mission of Burma with the drummer from the Minutemen and bass player from Shellac filling in." Killer cover art by MAC BLACKOUT.


---
Share this Product
---
More from this collection