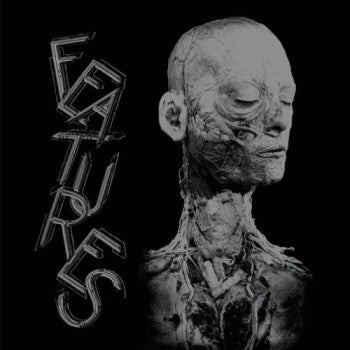 Flying Nun
FEATURES - X-Features LP
Includes d/l code.
Highly recommended. 

The Features, perhaps more than anybody, were the band that provided the stylistic delineation between punk and post-punk in the Auckland, New Zealand scene.

The band formed in late 1979, led by Jed Town (guitar) and James Pinker (drums). Both were members of The Superettes with Paul Kean (later The Bats), and when Kean left to join Toy Love they pulled in Karel Van Bergen (vocals, ex-Primmers), and Chris Orange (bass, ex-Terrorways) to complete the line-up.

Drawing from the likes of Public Image Ltd, Wire, the emerging New York no-wave movement and Town's passion for late period Beatles, the Features offered a far more experimental and jagged sound than most of their peers and were instantly popular, drawing strong crowds at the assorted hall gigs that were increasingly regular weekend events in the city.

Their first release was the single 'City Scenes' on the new Propeller label, which reached number No.32 in the New Zealand charts in June 1980. The label was created by Simon Grigg especially for the band, who then entered Harlequin Studios, where they recorded eight tracks for a proposed album.

Despite their brief lifespan and handful of releases, Features are repeatedly named as a primary influence by many acts that followed them, breaking down, as they did, the barriers that had been constructed by the first and second waves of New Zealand punk.


---
Share this Product
---
More from this collection