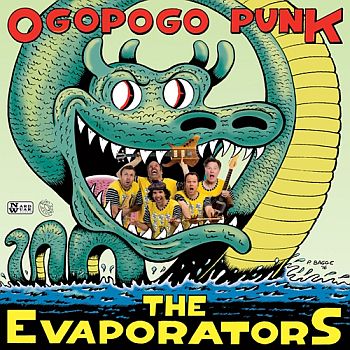 Mint
EVAPORATORS - Ogopogo Punk LP (colour vinyl)
Includes d/l code.
Limited edition yellow vinyl.
Liner notes by Nardwuar. 

Sounds like Mark Arm!! 

From the depths of the uncharted wilderness (or is it "wildness"?) Nardwuar the Human Serviette, John Collins, Stephen Hamm, Nick Thomas and Shawn Mrazek, known hereafter as The Evaporators, have released Ogopogo Punk! 

The Evaporators sing about a lot of things including: shaving, mohawks and dreadlocks, eating to win, the mythical landlocked BC monster the Ogopogo, Skagit Valley's Chuckanut Drive and a whole lot more!

Over the past decade The Evaporators have graced stages / halls / living rooms with everyone from Anal Mucus to Sleater-Kinney to the Whack Attack Puppet Show. 


---
Share this Product
---
More from this collection