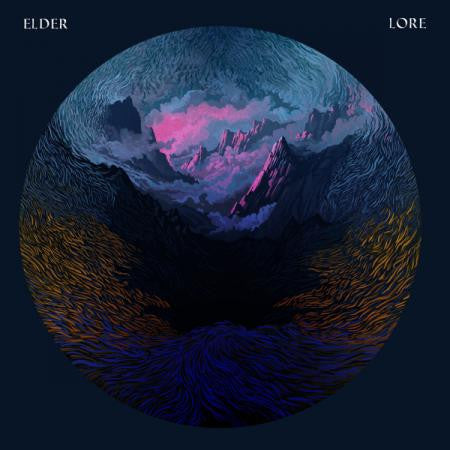 Armageddon Shop
ELDER - Lore 2LP (colour vinyl)
Double colour vinyl.
Includes download code.

ELDER is a heavy psych band from Boston, USA. Founded by long-time friends NICHOLAS DISALVO, JACK DONOVAN and MAT COUTO, the group spent years plodding in Sabbathian territory, releasing their self-titled debut 2007, followed by Dead Roots Stirring in 2011. They also released a two song EP Spires Burn / Release in 2012 showing musical growth in a more refined vision of the band's sound. With Dead Roots Stirring and Spires Burn, Elder took a surprising turn away from their more traditional stoner rock roots, incorporating uplifting melodies and progressive song structures into their lengthy epics. Their third full length Lore is a watershed moment in the band's history. Joining the interplay of heaviness and melody which has become the hallmark Elder sound are a host of new meanderings through uncharted kosmische territory; krautrock, prog as well as classic heavy rock and doom can all be heard unfolding throughout the record's five songs. By giving equal credence to riffs and atmosphere, Lore bypasses genre constraints, the group's penchant for progressive songwriting and melody shining more brightly than ever. While Elder's sound is now much more evolved and varied, it is still consistently based around rock and metal, originally influenced by such heavy landmark bands as Black Sabbath, Sleep and Electric Wizard.
---
Share this Product
---
More from this collection