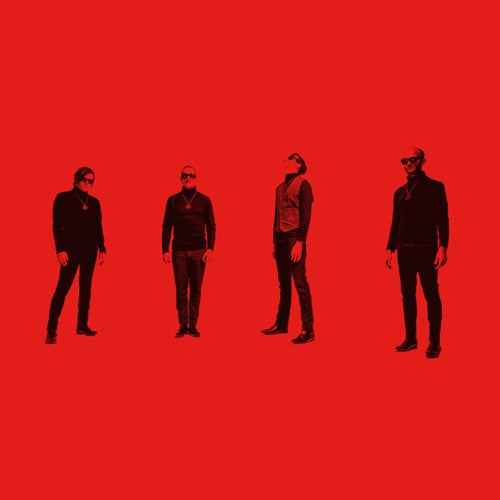 Dirtnap
DRAKULAS - Raw Wave LP
Includes download code.

Drakulas present Raw Wave, a collection of songs told from the different points of view of various characters in a fictional metropolis in the not-too-distant past. A bustling city center not unlike Times Square in the '70s filled with sin and sex is the backdrop where gangs, street preachers, sex addicts, pimps, prostitutes and pornographers live and work. People of this world describe the time period of these songs as the Raw Wave—a wave of new analog technology that hit the city, wiping away many of the mores and pretense of the past.

Drakulas are from Austin, TX, and feature members of Riverboat Gamblers and Rise Against, amongst others. This is their debut LP, following a 7-inch on Red Scare. They pretty much nail the sound for which the Texas branch of the extended Dirtnap family is infamous—vibrant, high energy, and dangerously catchy. Raw Wave is tailor-made for fans of The Marked Men, The Dickies, and vintage-era Riverboat Gamblers / High Tension Wires. And then there are the lyrics: high-concept / low-brow weirdness that could only have come from the twisted mind of Gamblers frontman Mike Wiebe. Call it a super-group if you must, but don't call it a side-project.
---
Share this Product
---
More from this collection