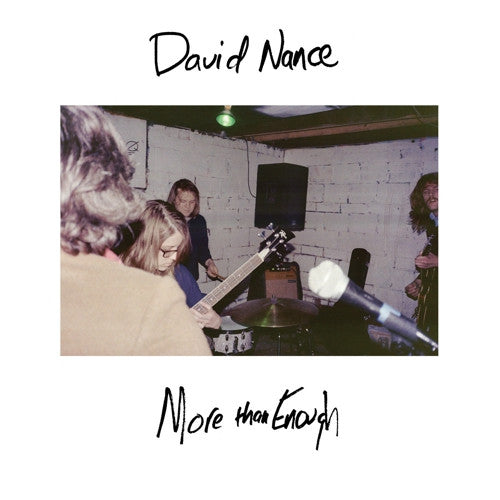 Ba Da Bing!
DAVID NANCE - More Than Enough LP
Includes d/l code.
Highly recommended.

David Nance lives in a world where rock has been influenced as much by This Kind of Punishment and The Pin Group as by The Velvet Underground and The Rolling Stones. Omaha's best-kept secret, up to now known primarily to DIY tape collectors and record club subscribers, Nance welcomes all with More Than Enough, his first full-band full-length, which follows the stellar but criminally under-heard 2013 Actor's Diary LP on Grapefruit Records, as well as a string of limited-edition, over-modulatingly intense and emotionally destructive cassette releases.

Recorded in Los Angeles, scrapped, then re-recorded after a move back to his Omaha hometown with his wife, More Than Enough sounds like the very last record to have undergone any process longer than a few hours of recording. It's that immediate and on fire. The recipe: (a) get a shit-hot group of musicians; (b) cut songs down to their most "on" moments, or alternately let them ride a groove into the sun; (c) capture it all on actual tape. That's the Nance approach, and it's as much an ode to home-recorded brilliance as it is to whoop-ass inspiring rock.


---
Share this Product
---
More from this collection