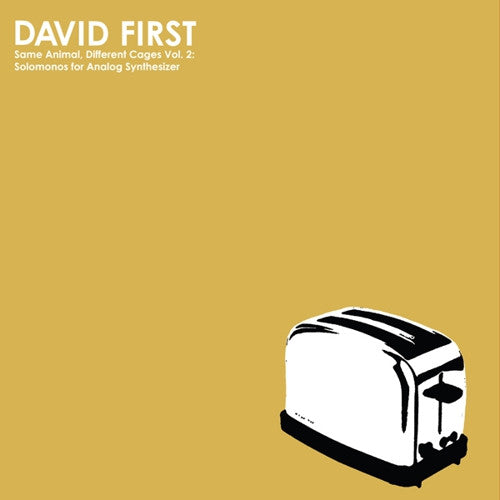 Fabrica
DAVID FIRST - Same Animal, Different Cages Vol. 2: Solomonos For Analog Synthesizer LP
Includes download code.

On this second installment in the Same Animal, Different Cages series of tonal investigations, David First dons his no-madder-than-you scientist's lab coat and proceeds to fire up and overheat his newest subject, a Korg MS-20.

The resulting six tracks are characterized by rapid-fire analog oscillations, relentlessly and exuberantly pitched up and down to suit their performer's curiosity. Solomonos for Analog Synthesizer is synth-based experimental music rooted in actual experimentation. Once again, First delivers two sides of vinyl that are equally hypnotic, intriguing and challenging.
---
Share this Product
---
More from this collection