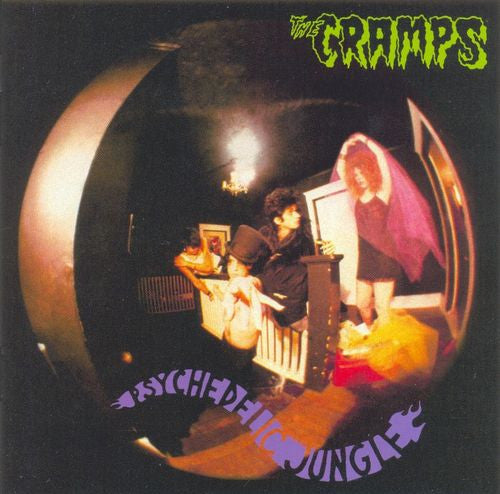 I.R.S.
CRAMPS - Psychedelic Jungle LP
Cheap fanclub repro.
Highly recommended. 

The only thing psychedelic about this LP that's half covers of songs from Lux and Ivy's weird 45 collection and half originals is probably the drugs taken during the session. This is hopped up and far gone. It's rockabilly from a misty basement. The band sound like they've already seen every good old horror movie on the late show so now they spend their midnights practicing, recording and committing other sins against decency. Lux is already a powerhouse front man who seethes when he needs to and loses his mind at the right times. Ivy has a guitar haunted by hillbilly demons. The band as a whole occupy that sweet spot where they can hold a song together and maintain one sexy swing, but the train could derail at any moment - and that just happens to be most vital part of the formula for great rock n'roll.


---
Share this Product
---
More from this collection