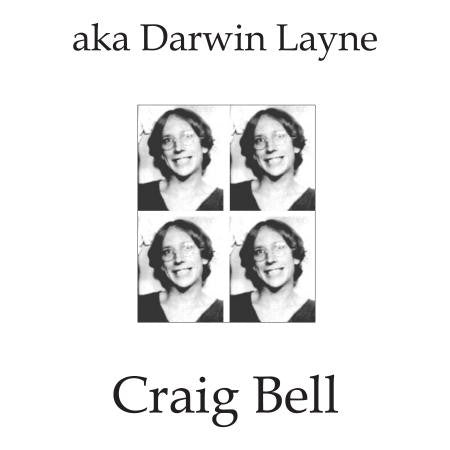 Ever Never
CRAIG BELL - aka Darwin Layne LP
To many, Craig Bell is well known as bass guitarist/singer with Mirrors and Rocket From The Tombs, two bands that were among the foundation stones upon which the Cleveland, Ohio music scene of the 1970s was built. What many may not know is that Craig was also an integral part of the beginnings of another era of creativity in New Haven, Connecticut in the following decade. With like minded musicians, Craig formed Saucers, Future Plan, The Plan, The Bell System, and The Rhythm Methodists in the years he lived on the East Coast (1976-1989). Craig released few recordings during this time, two singles with Saucers, "What We Do/Muckraker" (1979) and "A Certain Kind of Shy/She's Alright" (1980), songs on the compilation LPs It Happened But Nobody Noticed (1982) featuring cuts by Saucers and The Plan, while The Bell System had their "America Now" released on the radio station only SCREAM promo LP (1985), and a single by The Plan, "I Love New York/I Hate New York/When It's Too Much" (1983), most of them on his Gustav Label.

In 2002, a CD compilation by Grand Theft Audio out of Los Angeles collected the entire studio output of Saucers on an album titled What We Did. This, along with reissues of songs Craig played on with Mirrors and RFTT, was the only recording of his work available.

2016 brings aka Darwin Layne, an LP featuring 11 historic recordings, both live and studio, featuring Craig's songwriting and his bands Future Plan, The Plan, The Bell System, and The Rhythm Methodists, along with selections by Saucers, Mirrors and the Bridgeport Badboys.


---
Share this Product
---
More from this collection