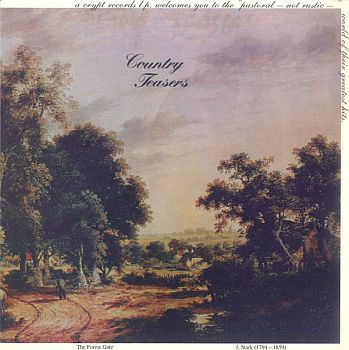 Crypt
COUNTRY TEASERS - The Pastoral - Not Rustic - World of Their Greatest Hits 10"
Gatefold with inner sleeve with liner notes. 
Highly recommended.

Mockery is already included in this album title: in fact there are no pastorals on the album and the music sounds incredibly spacious as if it is performed in the huge echoing hangar. Often the music reminds of The Fall, sounding on some harsher and noisier scale.

"Sometimes it's hard to be a woman giving all your love to just one man.
You'll have bad times and he'll have good times doing things that you don't understand.
But if you love him you'll forgive him, even though he's hard to understand.
And if you love him oh be proud of him, 'cause after all he's just a man.
Stand by your man".
It's The Clash turned inside out.


---
Share this Product
---
More from this collection