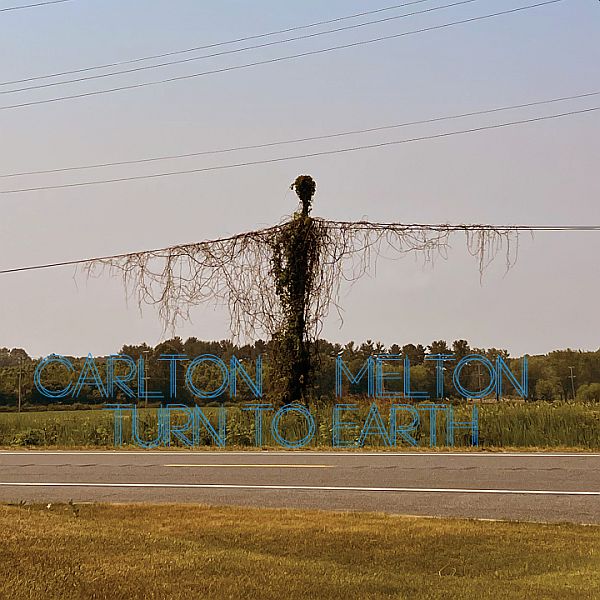 Agitated
CARLTON MELTON - Turn To Earth 2LP (colour vinyl)
Limited edition blue and green double colour vinyl. Black wax also available.
Bonus "Mandatory Melton" CD.
Highly recommended.
Northern California psychedelic sorcerers Carlton Melton are brain surfers, mind trippers—"psychlists," if you prefer. The band will take your head for a ride, occasionally rushing at superluminal speeds through a wormhole or gliding softly on a gentle breeze in a leafy glade. Sometimes your brain needs to rage, and sometimes it needs to repose.
For a decade and a half, the band has yo-yo'ed, almost schizophrenically, between these two modes: walloping space jams with furious guitar solos in one hemisphere of the brain and ethereal, feather-light splashdowns in the other. Not to mention a track here and there that builds from the latter into the former.
With 2 releases in 2023, the band has evolved. Whether psych rock or ambient trance, their sound remains driving, organic, and flowing. With the addition of Anthony Taibi (White Manna, DDT), however, the group's metal freak-outs are Hawkwindier and their droning kraut trances are Spacemen 3-er. In January, the quartet released the playfully spacey Resemble Ensemble, recorded in Taibi's home studio 3D Light. October now sees the band Turn To Earth, a work with scents of Autumn, a season of death and transition. The cover art evokes a vine-covered, electric crucifix. The sound is, well, earthy but also gritty and striving towards change.
Phil Becker (Terry Gross, Pins Of Light) contributed drums and percussion to a few tracks on Turn To Earth, recording the album at El Studio in San Francisco. With Becker at the helm, the synths have become more prominent ("Cosmicity," "Roboflow," "Migration") and the tone heavier on the doom ("Cloudstorming," "Unlock The Land," title track): several moments could even serve as background music for epic dark fantasy films like Conan the Barbarian, Fire and Ice, or Heavy Metal.
---
Share this Product
---
More from this collection