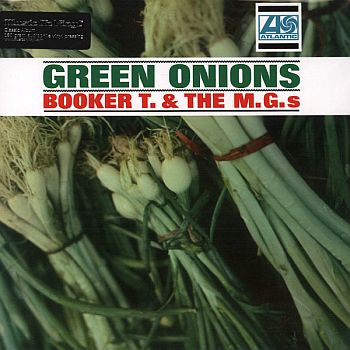 Music On Vinyl
BOOKER T. & THE M.G.s - Green Onions LP
180 gram vinyl.
Highly recommended. 

American instrumental rhythm & blues and soul combo, formed 1962 in Memphis, Tennessee. Best remembered as the in-house backing band of the Stax record label. The band's name is a combination of organist Booker T. Jones's first names and the acronym for "Memphis Group", MG. Other members were Al Jackson Jr. (drums), Steve Cropper (guitar), and Lewis Steinberg (bass guitar) who was replaced by Donald "Duck" Dunn in 1963. 

As well as playing on and producing a large amount of records, working with vocalists like Otis Redding, Wilson Pickett and Sam & Dave, they were successful as a band in their own right, with hits like "Green Onions" (1962) and "Hip Hug-Her" (1967).

The band was effectively disbanded in the early 1970s, when both Cropper and Jones had left the label.


---
Share this Product
---
More from this collection