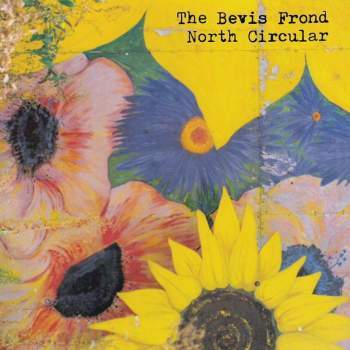 Fire
BEVIS FROND - North Circular 3LP (RSD 2019)
Record Store Day 2019. 
Limited to 1000 copies on blue vinyl. 

Nick Saloman has recorded some pretty sprawling albums before, but the double-CD/triple-LP North Circular is the pinnacle of over-extended. Surprisingly, however, the album is actually entirely listenable, with few duff tracks and several real gems to be found. Opening with the scathing "Stars Burn Out," a lament for McCartney and Jagger-style artists sliding into irrelevance, the album returns to the intertwined themes of old age and the music industry more than once. "The Wind Blew All Around Me" and "Where the Old Boys Go" find the 44-year-old musician contemplating the onset of middle age, while "There's Always One" and "Psychedelic Unknowns" address music journalists and rarities-obsessed record collectors, respectively, with wry humor. Like 1996's Son of Walter, North Circular is another one-man band recording, which only becomes an issue on the 13-minute noise freak-out "The Pips," which would sound much more interesting with a live rhythm section. (The lyrics, which largely concern the price of restricted-view seats at cup finals, are a different story.) North Circular is a bit much to take in one sitting, but it's a perfectly fine record.  


---
Share this Product
---
More from this collection