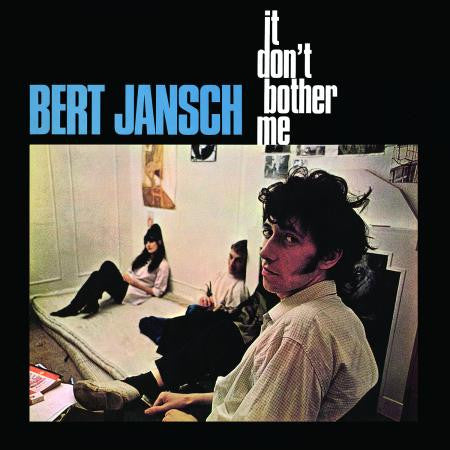 Superior Viaduct
BERT JANSCH - It Don't Bother Me LP
Bert Jansch recorded his second album in 1965, just after his self-titled debut earlier that same year. The sessions were a step-up from the intimate, field-recording setting of his first album, although still not labored over too much in the studio.

"I figured that the faster I put down the tracks, the faster I could get out of the place," Jansch told NME, "so I just ordered about a dozen bottles of wine, put the microphone in front of me and off I went, for three hours."

The lyrics of It Don't Bother Me shift vividly between pure poetic imagery and the hollow resonance of pain. The LP's underrated title song stands as a manifesto for the way Jansch lived at the time. "My Lover," featuring guitarist John Renbourn, has almost sitar-like drones, while "Lucky Thirteen" is a captivating, melancholy instrumental that shimmers with brilliant fingerpicking. 

This first-time domestic release is remastered from the original tapes and features liner notes by Richie Unterberger. Bert Jansch's It Don't Bother Me remains another essential British folk LP that belongs next to Nick Drake, Roy Harper and John Martyn in every record collection.
---
Share this Product
---
More from this collection