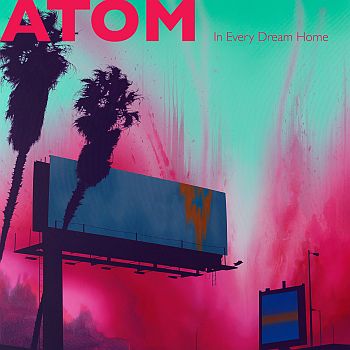 It
ATOM - In Every Dream Home LP
Includes d/l code.
Limited edition of 300 orchid colour vinyl. 
Highly recommended. 

Debut album from Melbourne synth-punk band. A new project/ collaboration between a trio of Melbourne post-punk heavyweights: Harry Howard (Crime and the City Solution, These Immortal Souls, Pink Stainless Tail, Harry Howard and the NDE), Edwina Preston (The Moll Flanders Band, Harry Howard & The NDE) and Ben Hepworth (REPAIRS, Eastlink). Dual vocals (Harry & Edwina) synth, keyboards, drum machine and scorching guitar make for a razor-sharp piece of dark and edgy synth pop. The result sits somewhere between Chrome and The Cramps, Suicide and the B52's, with a haze of Hawkwind.

Dirty, swampy New Wave. 


---
Share this Product
---
More from this collection