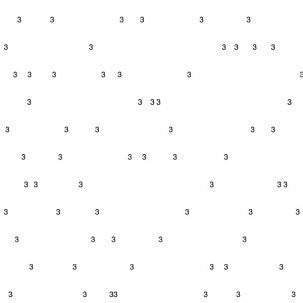 S-S
A FRAMES - 333 3LP
Highly recommended.

After years of talk, SS and the A Frames have gathered their singles and e.p.s together with a whole bunch of demo recordings, outtakes, and unreleased tracks for a 42 song, triple album set. "Wow! Forty two songs, that is a lot!" you are thinking, "Is all of it good?" Damn it, yes!
First off, 333 comps all the songs that appeared on 7"s released by S.S. and Royal Records, plus one compilation track. Second, almost every A Frames song was demod on 4-track before it was played out and recorded proper. By the time the public got to hear the demod songs, some of them had been radically altered or rearranged...and some never made it past demo. We listened to dozens and dozens of demos and cherry-picked the best and most unique. And, third, from the A Frames first recordings in 2000 and those with Woodhouse to the abandoned AF4 LP, the band has generated plenty of outtakes, quality music that didnt quite fit on an album or never got paired with a B-side for a 45.
We also dug through those. All in all, the A Frames and SS sorted through nearly 80 songs in order to create this statement of a set. From the onset the A Frames have blown away fans and critics. Their first two singles received much praise, setting up their 2002 debut album for many mentions as the record of the year, called "one of the few great American rock records" by Thurston Moore and Byron Coley. Their second album received even more praise, as did the handful of singles they released after, as well as their third album Black Forest. The A Frames are one of the few bands never to have released a bad or mediocre record. We thought about that when assembling 333, for we didn't want this one to be a dud. We are very confident that like the neutron bomb that blasted the A Frames off, we have one hell of a post-punk explosion here.
---
Share this Product
---
More from this collection